Fungal Nail Treatment Packages
Includes 3 Podiatry Consultations, Amrolfine Lacquer & Clinical Photography
Fungal Nail Treatment
Full treatment package
Fungal infections can ruin the look of your toenails and can spread to cause persistent skin infections elsewhere and life long.
We understand fungal toenails and believe that with determination and professional support you can look forward to a life without fungal toenails.
Our treatment package is available at any of our clinics and costs £160.
Take your first steps towards healthier nails, call us today on 01403 276272
Or send us an email on our contact page here.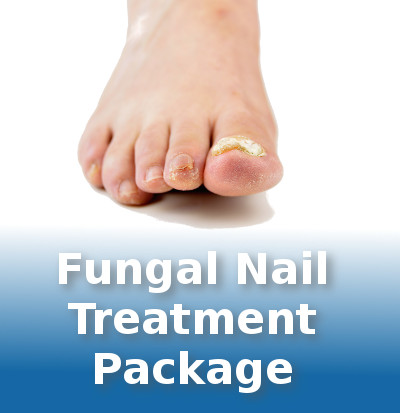 When treating fungal toenails we need to continue to treat for the time it takes the infected nail to 'grow-out'.
We offer a package of three appointments spread out over a 3-12 month period to debride the infected nails so your weekly treatments are more effective.
The package includes a pack of Amrolfine lacquer, three routine clinic visits and clinical photography to monitor your nails as they improve. If further packs of Amrolfine lacquer are required, they will be available within the 12 month treatment period at a 30% discount.
Our treatment package is available at any of our clinics and costs £160.
Call us on (01403) 276272, or book your initial appointment online now.
Where Are We?
How to find us
We are situated in the Holbrook area of Horsham; off Rusper Road coming from Horsham town centre, or off the A264 from Crawley and Gatwick. Located opposite the Holbrook Doctors' Surgery, within a small parade of shops. See our find us page for maps, or scroll to this page footer.
For an appointment or chat with our therapists call Jackie, Michelle, Louise or Alison our receptionists, on 01403 276272.
Alternatively use our contact us page. Evening and some weekend appointments are available, allowing you to fit your appointment into your busy schedule.
Our Facility?
About Our Clinic
We have four modern, air-conditioned treatment rooms, ensuring total privacy for all patients.
Comfortable waiting area with tea and coffee facilities.
Convenient parking at the front of the clinic, including disabled spaces.
Disabled toilet facilities onsite. All ground floor, ease of access throughout.
Footwear Solutions is our onsite shoe shop, staffed by our podiatrists and professional shoe fitters. We hope to offer the best shoe solution to help solve your foot problem.
Call us on 01403 276272 or use our contact us page to see how we can help you.
Call us on
 

01403 276 272

 

to ask a question or to book an appointment