Podiatry Care
Read how we can help your whole family walk in comfort
Podiatry Clinic
Walking in comfort
A Podiatrist deals with treatment of pain related foot conditions including sports injury, arthritis, heel pain or bunions.
Whatever your foot problem, our Horsham Podiatry team at Bartholomew Way Clinic can offer professional assessment, diagnosis and treatment.
Heel pain, plantar fasciitis or policeman's heel can be treated quickly, without resorting to steroid injections.
Physical therapies, custom and stock insoles, and orthopaedic footwear or modifications to existing shoes are all treatment options we can use to help reduce the symptoms of bunion joints, hammer toes and other painful arthritic joints . In severe cases, we do refer patients to trusted foot and ankle orthopaedic surgeons, or podiatric surgeons.
If your feet are a pain, call us today on 01403 276272 to find out what we can do for you.
Take your first steps towards more comfortable feet, call us today on 01403 276272
Or send us an email on our contact page here.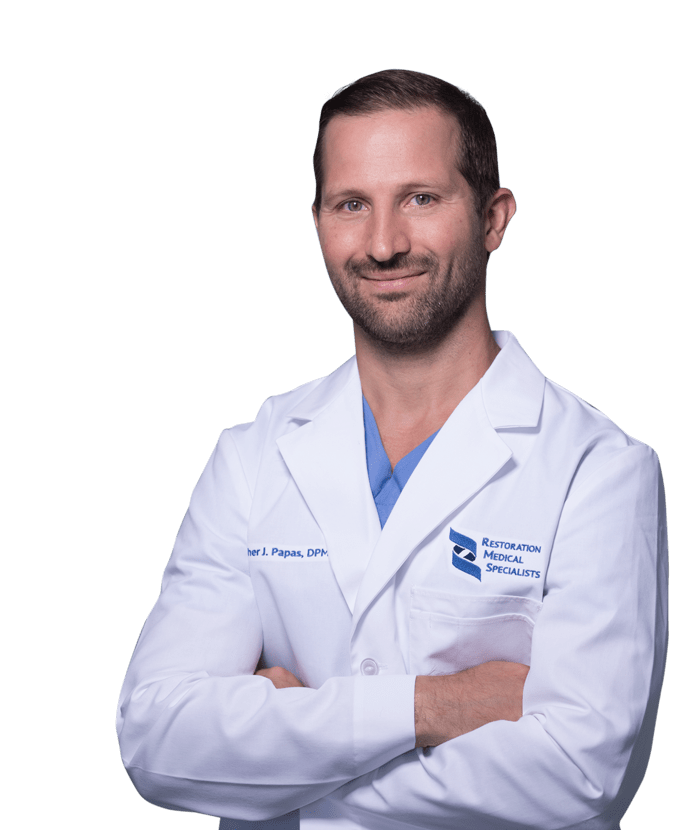 Those of us suffering with foot problems including:
Callus & Hard Skin

Corns & Verrucae

Ingrowing toenails requiring surgery

Foot pain

Plantar Fasciitis & Policeman's Heel
Morton's Neuroma

Sporting foot injuries

Diabetic foot complications

Rheumatoid Arthritis

Joint Pain
Hallux Rigidus / Limitus / Valgus

Ankle Pain

Running injuries

Skin conditions

Hammer Toes
Our team of experienced Chiropodist / Podiatrists are Charles, Gary, Ramona & Chris They are available Monday to Friday. Early appointments are available from 8.30am and late appointments are available on Mondays, Thursdays & Fridays till 6 pm.  Saturday appointments are available one Saturday per month.
Visit our Opening Hours page here…
Podiatry Fee Scale
All appointments are chargeable and payable at the end of each consultation, unless specifically agreed before the start of your consultation.
Chiropody & Podiatry-
30 minute consultation & treatment appointments are £49
Shockwave therapy from £95
Swift microwave verruca treatment package £400
Inclusive Nail Surgery packages are £495 + an initial appointment fee
The surgery package includes the surgery itself, all dressings and all follow-up appointments until healing.
Where Are We?
How to find us
We are situated in the Holbrook area of Horsham; off Rusper Road coming from Horsham town centre, or off the A264 from Crawley and Gatwick. Located opposite the Holbrook Doctors' Surgery, within a small parade of shops. See our find us page for maps, or scroll to this page footer.
For an appointment or chat with our therapists call Jackie, Michelle, Louise or Alison our receptionists, on 01403 276272.
Alternatively use our contact us page. Evening and some weekend appointments are available, allowing you to fit your appointment into your busy schedule.
Our Facility?
About Our Clinic
We have four modern, air-conditioned treatment rooms, ensuring total privacy for all patients.
Comfortable waiting area with tea and coffee facilities.
Convenient parking at the front of the clinic, including disabled spaces.
Disabled toilet facilities onsite. All ground floor, ease of access throughout.
Footwear Solutions is our onsite shoe shop, staffed by our podiatrists and professional shoe fitters. We hope to offer the best shoe solution to help solve your foot problem.
Call us on 01403 276272 or use our contact us page to see how we can help you.
Call us on
 

01403 276 272

 

to ask a question or to book an appointment